When I was 18, my parents sat down all 5 of their kids & told us to pack 7 days worth of clothing & said we were going on a trip for 14 days. They didn't know where, said we'd find a laundry mat on the way, & the next morning we loaded up into the car where my mom had a stack of books to go East & a stack of books to head West. My dad said he wanted to head West, so west we went. We drove 9 states, 14 days, & 4000 miles.
My favorite part of the trip was going to Yellowstone.

-Ms. O, age 8
For a few years now, Todd & I have wanted to do a similar trip out west for our kids. We've had reservations for camping in Yellowstone for a couple of summers now but never made it. We never in a million years thought we would be able to go with Covid around, so we canceled our reservations for July. But, we had a sudden life change six weeks ago & all of a sudden we had the time to attempt the trip. This time, we pulled a "Paul & a Jane," as I call it, & headed out with only a general loop in mind, our phone maps, a tent, sleeping gear, a camping kitchen, & some handy apps to find places to sleep.
My favorite part of the trip was Garden of the Gods in Colorado.

-Mr. S, age 5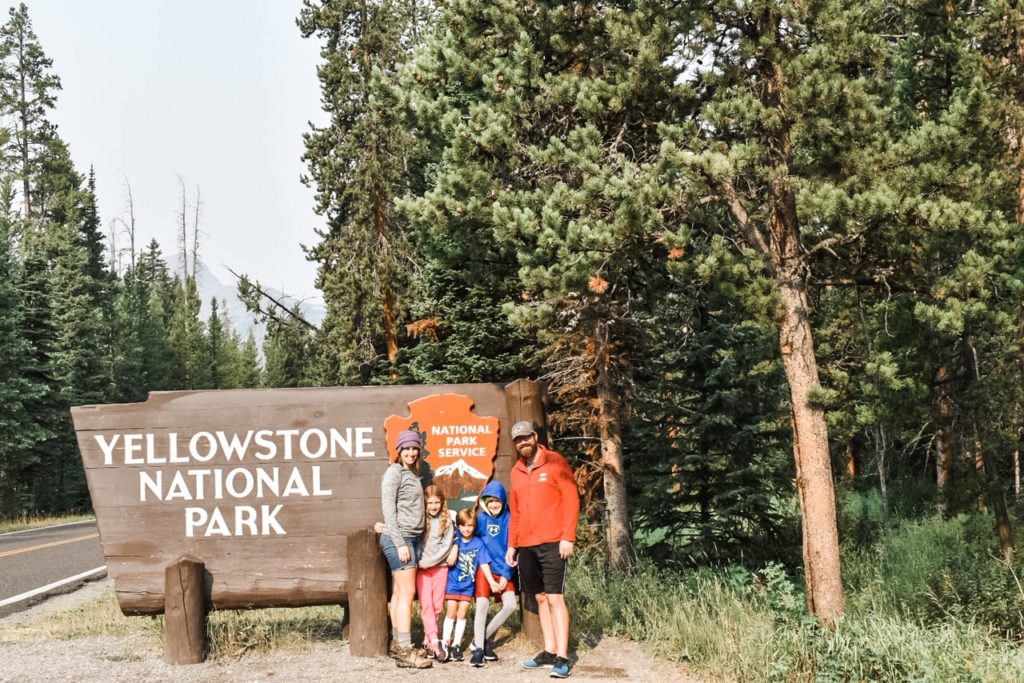 We went to Badlands National Park, Mt. Rushmore, Crazy Horse, Devil's Tower, Little Bighorn, Yellowstone National Park, Grand Tetons National Park, a last minute decision led us to Arches National Park, & then we headed to Colorado. We unfortunately had to cut our trip short in Colorado due to wildfires, but we will for sure take the kids back as soon as we can! It was truly one of the greatest trips our family has ever done & I am so ready to get back on the road.
I liked seeing the Elk, Bison, & Coyotes. Especially the coyote!

-Mr. L, age 11
My best tip for you if you decide to go on a trip to any of the locations I listed above is to look up Gypsy Guides in your app store. They are the most genius apps you will ever use, they are full of information about the parks you will visit, & they are so helpful on giving you an organized tour so you can really see a lot. Our kids still quote facts they learned from the apps which is amazing because this trip also kicked off our school year.
What's your favorite trip you've ever been on as a family? And have you ever gone on a trip where you have planned absolutely nothing??